An extension to the inventory more than inspired by Better Weapon Stats GUI.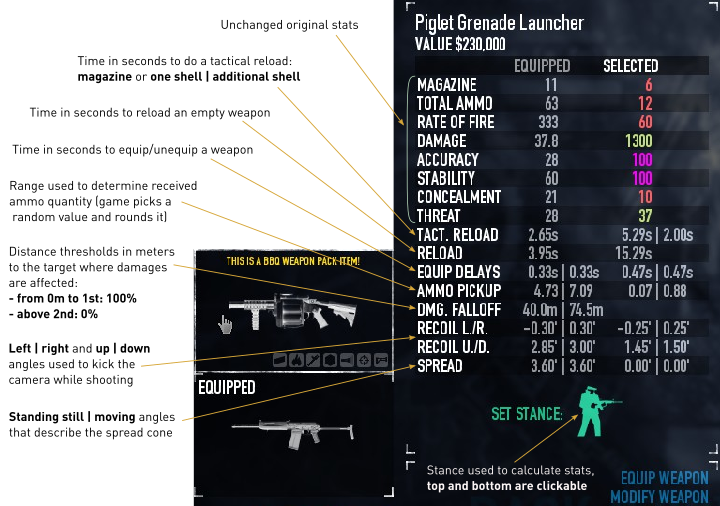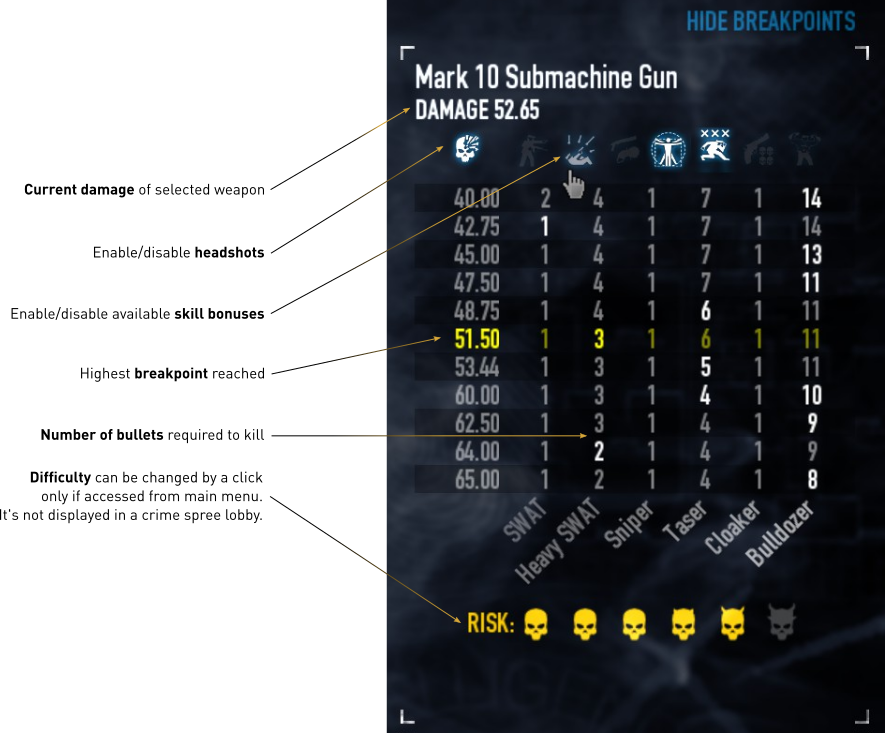 You can use SPACE key to switch breakpoints display.
Headshot bonus is represented by bullseye's icon but it's not linked to this skill.
HVT bonus differs if you unlocked basic or ace.
For criticals, the first bullet is always accounted as such. Total amount of crits depends on critical chance.
Berserker simulates damage done with health level that player gets after being revived.