About
This little mod re-enables the main menu backdrop camera's transition animations. It is inspired by LASTBULLET_WOLFY's .pdmod-based mod of the same name. However, unlike the other mod, this mod is entirely Lua-based, so game updates are safe (now you can have your cake and eat it, too!).
Preview
(low framerate, size-restricted version, 3.24 MB)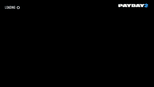 Click here for the full-size version
Usage
Installation of the mod is straightforward - simply install the mod the same way as any other BLT mod. No configuration is necessary.
Credits
LASTBULLET_WOLFY for releasing the original mod, otherwise I would never have known about the existence of the transition animations
Download
http://download.paydaymods.com/download/latest/badasscamera
Changelog
0.0.1 / revision 1:
- Initial release

0.0.1.1 / revision 2:
- Improved compatibility with other mods that also hook the
  MenuSceneManager:set_scene_template() method

0.0.1.2 / revision 3:
- Blacklisted the 'blackmarket_armor' scene template to avoid zooming through
  the entire universe